As an Amazon Associate, we earn from qualifying purchases - a small commission at no extra cost to you. We greatly appreciate your support!
Macro lenses are so cool. They can reproduce tiny subjects and make them larger than life size in images. And then you can turn these macro images into beautiful wall arts to appreciate all the amazing details!
Actually, many photographers are using macro lenses on Nikon D7500. They can get more reach because a 100mm macro lens for an FX body will become a 150mm one. This means you can be further away from your subjects and have a smaller chance of scaring them off.
That's why I feel necessary and excited to cherry-pick the best 3 Nikon D7500 lenses for you to enjoy macro photography.
Let's get started!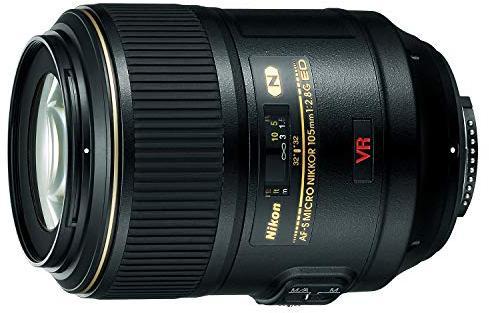 Launching in 2006, Nikon 105mm f/2.8 macro lens build its reputation on the back of its great build quality. Many photographers have used it for more than 10 years and it still works well.
The overall metal construction feels solid and dense. This explains in part why it is heavier than the other lenses. It also contributes to its superior durability.
Another contribution is the weather sealing. It is not available on the other 2 lenses. The rubber gasket around the rim of the lens mount can help prevent dust and moisture. Plus, the lens is internally focused, meaning no moving parts are exposed outside.
Without a doubt, build quality is important to every lens. But the first thing you should consider is the focal length when it comes to macro photography. Because it often determines the scope of your macro shots.
Nikon has another macro lens, the Nikon AF-S DX Micro NIKKOR 40mm f/2.8G. It is excellent, cheap, and dedicated to an APS-C camera like D7500. But the short focal length is a nightmare for insect photography.
You have to get extremely close to the macro subject to focus. This will frighten off any timid bugs. Worse still, the lens or yourself will likely cast a shadow on the subject and you will need a flash in this case.
A 105mm lens does not have those issues, especially for Nikon D7500. With an approximately 158mm equivalent focal length, you can shoot almost any macro subject.
You can also shoot handheld in many cases with the help of VR (Vibration Reduction). This way, you can use a faster shutter speed or a lower ISO with the same depth of field. More importantly, the view through your viewfinder will be less shaky, making composition easier.
But keep in mind that the VR will be less effective at an extremely close distance because macro lenses will magnify any camera shake or motion. In this case, you should use a tripod or a flash. Or even a macro focusing rail with a tripod.
Similarly, a close focusing distance also weakens the power of autofocus. But luckily, the handling of manual focus is fantastic. It has a big manual focus ring. You can use it to override autofocus at any time.
Not only that, the focus throw is longer than the other 2 lenses. For your information, focus throw means how far you need to turn the ring to go from closest focus to infinity focus. The more distant it has, the more accurate the focus is.
Finally, let's talk about image quality. I put it at the end because macro lenses are usually sharp. But there are differences among macro lenses. What might surprise you is this lens is the least sharp compared with the other 2 lenses.
But it is still sharp enough for 99.9% of macro photographers. The sharpness is the same as that of the Nikon AF-S DX Nikkor 35mm f/1.8G.
The chromatic aberration, also known as color fringing, is well-controlled but is more visible than the other two lenses.
It has a 9-blade diaphragm, which contributes to a smooth bokeh.
To conclude, it is best for macro photographers who prefer Nikon's sturdy build quality and excellent VR and AFS system. Since it is out of production, you can get a used one at an affordable price.
Pros
Outstanding build quality
Generous focus throw
Longest working distance
Effective image stabilization
Beautiful bokeh
Cons
Less sharp
Only available for used ones
Sigma 105mm f/2.8 macro lens has an incredible sharpness. It is even a little sharper than the Nikon 50mm f/1.8G. Plus, it renders color very well and controls the chromatic aberrations to an invisible level.
Same as Nikon, it also features a 9-blade diagram which makes for lovely and soft bokeh. And it also has image stabilization and an autofocus motor. Unlike Nikon's VR, image stabilization is called OS (Optical stabilizer). And HSM stands for Hyper Sonic Motor.
The OS performs well and Sigma claims to provide 4 stops of shake reduction. But HSM is a little noisier than Nikon's SWM (Silent Wave Motor), although it is fast and accurate.
The build quality is great. The D7500 lens looks nice with Sigma's matte finish. It is also internal focusing, which means the front element will not extend to frighten off some shy insects. Sigma also claims to have a splashproof design for use in harsh conditions.
But compared with Nikon, it is not fully weather sealed. So you have to be careful of dust and moisture. And the working distance — the distance between the subject and the front of the lens — is a little shorter than that of Nikon. As well as the focus throw.
All in all, it is still a great lens with an amazing price-to-performance ratio. It is cheaper than a used Nikon 105mm macro lens.
Pros
Great sharpness
Excellent chromatic aberration control
Beautiful bokeh
Effective image stabilization
Budget-friendly
Cons
Relatively noisy autofocus
Not fully weather sealed
Laowa is well known for its weird and genius macro lenses. For instance, the Laowa 24mm f/14 2X Macro Probe is so unique in the market with its flute-like appearance and waterproof feature. I haven't tried this one but I believe I will someday.
Laowa 100mm f/2.8 is also a distinctive one. The USP is the 2:1 magnification. It doubles the life-size reproduction. In other words, a 2mm ant will have a 4mm size in the camera sensor.
It can also focus on infinity. This means you can also use it as a portrait lens or landscape lens.
To get the same magnification with the aforementioned 2 lenses, you will have to use an extension tube, which harms the image quality.
What staggers me is its unbeatable optical performance. It is even sharper than Sigma, which is already sharper than the famous Nikon's nifty fifty. It also renders nice colors and produces crystal clear images.
Thanks to the APO (Apochromat) design, the chromatic aberrations are almost non-existent. But it shows a little lens flare at wide apertures.
The D7500 lens also features all-metal construction that feels solid and dense. Actually, full metal construction is quite common for Laowa Lenses. This makes it a little heavier than Sigma, but still lighter than Nikon.
Its design is also distinctive. The macro lens appears to be "internal focusing" but actually it is not exactly. The outer barrel does not travel, but the glass elements travel within the housing of the lens barrel. To help protect the inner components and to stop dust from entering, Laowa includes a UV filter that can be permanently attached to the front of the lens.
Another unique thing about this lens is that it is fully manual focus. Manual focus is quite common for most macro photographers. Even those photographers who use autofocus lenses often focus manually.
As a matter of fact, even the best autofocus systems on the planet will struggle to focus at a close distance. Nikon 105mm f/2.8 macro lens is no exception. Its autofocus just "strikes" and refuses to step forward to a more intimate area.
When manual focusing, using the focus ring for a precise shot is a little challenging as it has a relatively short throw of 120 degrees from infinity to 2x magnification. The working distance is somewhat shorter than the other two macro lenses. But it is still enough room for Nikon D7500.
All in all, it is the cheapest macro lens among the lenses in the article with the best optical performance.
Pros
Best sharpness
2x magnification
No color aberration
Metal construction
Lowest price
Cons
A little lens flare
No autofocus
No weather sealing
Short focus throw
Lens Comparison Chart
| | | | |
| --- | --- | --- | --- |
| | | | |
| | | | |
| | | | |
| Outer Barrel Construction | | | |
| | | | |
| | | | |
| | | | |
| | | | |
| | | | |
| | | | |
Meet the Author
Wei Mao