As an Amazon Associate, we earn from qualifying purchases - a small commission at no extra cost to you. We greatly appreciate your support!
DSLRs are a great choice for video. Some DSLRs like Nikon D7500 even have the ability to record HD video, making them trendy among amateur and professional filmmakers. Equipped with interchangeable lenses for different scenarios, they can reach their full potential and even make professional movies, e.g., the "Black Swan" and "The Avengers".
But there are so many photo lenses on the market. Are they good at videography or filmmaking? Which one suits your needs?
In this article, I will first probe whether Nikon D7500 is good for video shooting and then list the 5 best video lenses for Nikon D7500.
Let's dive right into it!
Is Nikon D7500 Good for Video?
Yes. Nikon D7500 is the best crop-sensor DSLR for videography.
It has many advantages for shooting video, as follows:
Ability to capture 4K UHD video
Ability to capture Full HD time-lapse movie
153-point autofocus system
Advanced Scene Recognition system
Excel in low-light recording with an extremely broad ISO range
Easy to shoot video from different angles with a tilt screen
Easy to operate via touch controls
Easy for handheld shooting with Vibration Reduction technology
Easy for outdoor videography thanks to the weatherproof camera body
Ability to output MP4 and AAC for viewing on mobile devices
Which Video Lenses Are Best for Nikon D7500?
Nikon 18-55mm f/3.5-5.6 lens is a small lens with excellent optical performance.
This lens has a 2.6″ length, a 2.3″ diameter, and 6.9-ounce weight.
It also features Nikon's latest Vibration Reduction technology with 4 stops improvement, which minimizes blur caused by camera shake.
The above characteristics make it ideal for shooting video handheld. You can record videos for a long time without experiencing any arm fatigue. The video will be tack-sharp, even if your hands are a bit unsteady.
Handheld video recording benefits beginners because they can easily experiment with different angles and positions.
In addition, they can also experiment with cinematography styles with this D7500 lens because it has a wide range of focal lengths.
The focal length of 18-55mm is ideal for vlogs, youtube style videos, run-and-gun, corporate videos, testimonial videos, review videos, interview videos, etc.
The low price also makes it a smashing choice for beginners. But that does not mean you have to compromise for video quality.
When it comes to sharpness, this little plastic lens is a miracle. It is super sharp from corner to corner. It is even sharper than a more expensive lens with a broader focal length, Nikon 16-85mm VR.
It is definitely worth a try if you just started in videography.
Check this independent video review for more information:
Pros
High-quality optics for sharp recording
Super lightweight and compact
Advanced image stabilization
Cons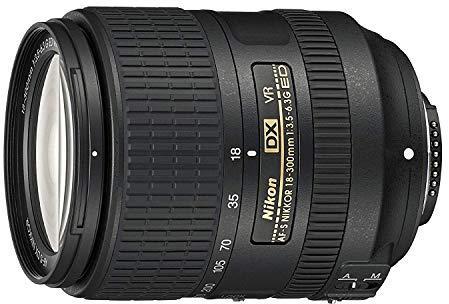 If the focal length of 18-55mm is not enough, consider this all-around D7500 lens.
It allows you to capture anything from wide establishing scenes to extreme telephoto scenes — whether it's capturing breathtaking landscapes or a dancer on stage from the very back of a theater.
Having such a wide range of focal lengths may prompt you to think it's bulky. Not exactly! It is compact and lightweight, 3.1 inches (78.5mm) in length and 19.4 ounces (550g) in weight. Thus it is a perfect choice for shooting videos while traveling or on vacation.
You may also think that shooting with its most extended focal length is challenging for the stability of the camera. Luckily, however, it also incorporates Nikon's Vibration Reduction (VR) image stabilization, making shooting a blur-free experience, even while handheld.
Moreover, it can autofocus with the help of the Silent Wave Motor, making subject tracking and focusing in high-action scenes a breeze. The focusing process is silent, making little camera noise during video recording.
The video quality also won't let you down. The video footage is sharp enough for all its uses, although a little soft at the edges of the frame, which is normal for super zoom lenses.
Pros
Super zoom range
Optical stabilization
Relatively light and compact
Cons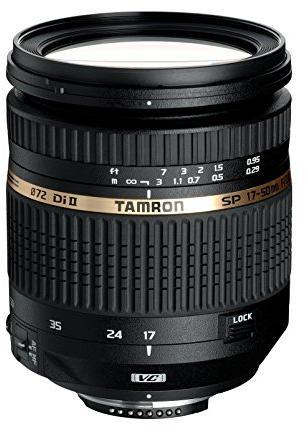 Compared with Nikon 18-55mm F3.5-5.6, this D7500 lens is the better choice for some more experienced cinematographers.
F2.8 means you can create professional footage with beautifully blurred backgrounds. And the focal length of 17-50mm gives flexibility in the scenes from wide-angle to mid-telephoto.
More importantly, a constant aperture saves the hassle of changing the camera setting when zooming or out.
When shooting video, you rely more on the aperture to adjust the exposure. Your shutter speed cannot be easily changed, as your frame rate will determine it.
Also, F2.8 allows more light to come into the camera, which helps record low-light or nighttime scenes.
Because of its versatility, it can not only shoot vlogs and interview videos but also can record the wedding ceremony.
The optical quality of this lens is excellent. The video footage is sharp, even wide open at F2.8 at all focal lengths.
You can also shoot handheld with the help of Tamron's Vibration Compensation (VC) mechanism. Autofocus is fast, producing a slight noise during focusing.
Check the independent video test for this lens:
Pros
Constant f/2.8 maximum aperture
Effective image stabiliser
Sharp optics
Cons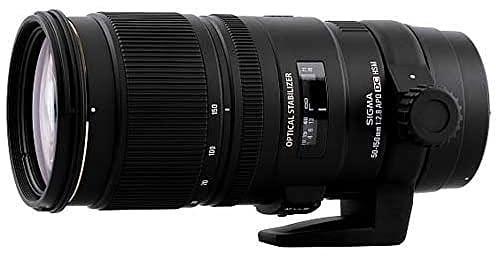 This mid-range telephoto lens is a great addition to have for recording videos. With the more extensive focal length, you can have more reach and working distance and shoot video portraits.
The video quality it delivers is incredibly good with edge-to-edge sharpness, even as good as the more expensive Nikon 70-200mm f/2.8G ED VR II delivers on a crop-sensor camera.
Shooting with a constant F2.8 aperture will make your HD videos look fantastic with beautiful bokeh. It also has advantages in low-light conditions.
Camera shake will also be minimized by its optical image stabilization system.
You can also use autofocus to keep track of subjects because it is built with a Hyper Sonic Motor (HSM). The autofocus will be quiet, fast, and accurate.
The autofocus is performed internally, making it more convenient to handle.
And you can pull focus at any time during autofocus, simply by turning the focus ring on the lens.
Check this independent video review for more information:
Pros
Changeless f/2.8 aperture
Internal focusing
Outstanding optical performance
Cons
All the lenses mentioned above should be referred to as photo lenses when a cine lens comes into play. They can make professional films, as I mentioned at the beginning of the article, but there are limitations, that's why most films are made by cine lenses.
As the name suggests, cine lenses or cinema lenses are dedicated to shooting movies or high-end videos. Let's use these Rokinon cine lenses as an example of the uniqueness of cine lenses.
Precise Manual Focus Control
Autofocus is necessary while self-shooting or recording unpredictable things. But manual focus gives you total control, allowing you to use different types of focusing techniques.
As a cine lens, Rokinon doesn't support autofocus. It can keep moving subjects in focus and track them if you slowly rotate the focus ring. Unlike photo lenses, its focus ring has clearly visible markings and hard stops on both sides of the lens, making it much easier to get accurate and smooth focus pulls.
More importantly, it allows you to keep your focus locked on the subject, even if you change focal length. Conversely, photo lenses lose focus when you zoom in or out on a particular scene.
Better Aperture Control
The maximum aperture of all lenses of the Rokinon cine lens kit is T1.5. You might wonder what T1.5 is. Unlike photo lenses whose apertures are denoted by f stop, cine lenses use t stop to indicate how much light makes it to the sensor. The larger the number, the more light comes in.
Similar to F1.5, T1.5 is a rather large aperture. So these D7500 lenses perform very well in low-light conditions and can give you professional bokeh effects.
More importantly, the apertures are de-clicked instead of hard stops, making the adjustment more smooth. You can change the aperture without interrupting the ongoing process.
There are a series of prime lenses in the bundle of Rokinon DS lenses, whose focal lengths range from 10mm to 135mm. But you can purchase them individually or choose a 24, 35, 50, 85mm bundle.
You can refer to this independent video review for more information:
Final Words
You are spoiled for choice regarding the best video lenses for Nikon D7500. So the most critical step is deciding what video you want to record.
In this article, I have listed 5 video lenses for beginners as well as serious filmmakers. I hope you can choose one of them and create stunning video footage.
If you have more questions, feel free to leave a comment below.
Meet the Author
Wei Mao